Boots are boots correct? Doesn't matter where they are made! Well, if you have owned boots for many years or been looking into buying your first pair, that's not really how it works. One of your first thoughts is of handmade boot makers in Texas. I mean you aren't thinking about them specifically, you basically think of getting a pair of handmade boots and the first thing that naturally comes to mind is Texas.
You think about a cheese steak and what's the first thing you think of? Philadelphia right! Yeah, you can get a pretty good cheese steak in other places, but Philly is definitely the king. Clothing though is a little different. When you think of jeans, dress shirts, shoes, whatever, you really don't think of a particular part of the country that is synonymous with most clothing items. But cowboy boots are definitely different. Cowboy boots and Texas go together like peanut butter and jelly. I'm positive you can get some great boots in Oklahoma, Colorado, Arizona, Mexico, etc…. but if you are thinking of the best, then Texas is gonna be your first stop.
Below I'm gonna list some of our favorite boot makers in Texas for both men and women alike. Some you have probably heard of, some might be brand new to you. Speaking of brand new, some of these boot artists have only been around for a couple years compared to some bigger names that have been making boots for well over a hundred years. Either way, everyone listed below makes the finest quality boots money can buy.
Stallion Boots – Boots Of The Stars Made In Texas
The Stallion Boot & Belt Co. of El Paso, Texas, was founded in 1980 by designer Pedro Muñoz. Stallion selects only the finest skins and materials, with a small team of artisans who are regarded as the best of their craft. Stallion's authentic western boots are known throughout the runways of Paris, Milan and New York as well as among Hollywood stars.
Stallion is one of the last companies to still handcraft all their boots and belts. They pride themselves on combining the finest quality craftsmanship with the highest quality materials, sourced from around the world. With an extraordinary sense of style and fashion, Stallion has caught the attention of the high-end fashion world in Europe and the US. Luxury retailers such as Colette in Paris, "Quartier 206" in Berlin, and Bergdorf Goodman in New York considers Stallion boots and belts to be the ultimate must-have items. Some most recognized names in the fashion industry, Dolce & Gabbana, Dior, Céline and Ralph Lauren, have requested Stallion to produce special boot collections for them.
You can see some great Stallion Boots Here!
Black Jack Boots One Of The Top Handmade Boot Makers In Texas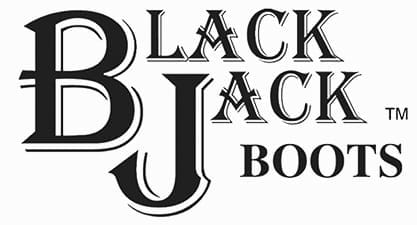 Black Jack is one of the newer boot makers on the scene in El Paso, Texas Since 1996, black jack has taken great pride in presenting the finest handmade boots, belts and accessories in the industry. Black Jack Boots have a 100-step boot making process that begins with the selection of the best grade leathers and findings from around the world to ensure the best fit, comfort, and durability.
Black Jack's master boot makers bring over 200 years of combined experience and pride in their profession, along with their managers and sales team that is second to none. The best exotic and smooth leathers are hand-picked and used for our vamps, heel foxings, and tops. They use Shanandoah calf and cream cow linings, and only leather side seams and piping.
Black Jack's commitment to produce the finest all-leather, handmade boots in the United States will not waiver, and the satisfaction of every customer is their first priority.
Learn more about Black Jack Boots!
Lucchese Boots: Handmade Boot Maker In Texas With An Italian Accent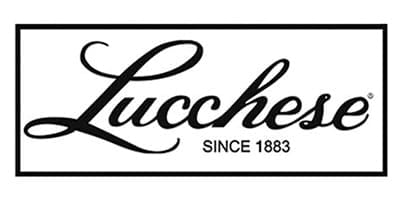 You may have heard of Lucchese cowboy boots. They are definitely a familiar name around Texas and one of the most popular or well-known cowboy boot companies out there. Lucchese has been making the world's finest cowboy boots in Texas since 1883. Today, the Lucchese name is synonymous with cowboy boots and western culture. Lucchese boots represent quality and style you can depend on. Like all Lucchese Classics, this boot comes with a one-year Lucchese warranty.
One of the latest product roll out from Lucchese is the following: "Lucchese launches the Lucchese Collection, a luxurious comprehensive fashion footwear line for men and women which includes stilettos, dress shoes, chukkas, and high-heeled sandals and boots. Handmade by Lucchese artisans in both El Paso and Tuscany, the Collection revisits our Italian roots with a Texan twist." You definitely won't find may boot makers in the state of Texas that can pull something like this off.
Tony Lama Boots – The Legendary Boot Of The West
Tony Lama is a legendary brand known around the world as the boot of the American west. Their commitment to quality and authentic craftsmanship remains the same since the beginning in 1911. The newly designed Signature Series Collection features hand-picked styles built in the El Paso, Texas factory by the brand's top craftsmen.
Learn more about Tony Lama Boots here!
Tony Lama offers boots made with incomparable craftsmanship by skilled boot-makers for men, women, and kids. No matter the occasion, you can count on Tony Lama to be indicative of the quality, comfort, and style of the modern western character. Tony Lama will continue to maintain its commitment to provide superior and authentic craftsmanship making each pair of the world's most iconic western boots a breed apart.
Handmade Boot Makers In Texas Or El Paso
I know what you are thinking, it seems like most of these companies are located in El Paso, started in El Paso, or moved to El Paso. I don't know what it is about El Paso and boots, but they all seem to love it there. No matter, Texas is Texas and that is where the great cowboy boot makers of the world seem to congregate.
There are of course a ton more handmade boot makers in Texas and throughout the country that you should check out. If you get a second you should really head over to Pinto Ranch where you will find the largest selection of handmade cowboy boots anywhere online by all the companies that we mentioned above and many more not mentioned in this article. They only carry the highest quality boots, so you really can't go wrong with whatever pair you choose.