I love cowboy boots; you love cowboy boots – it's why you're here, right? So when Tecovas first burst on to the boot scene in 2015 offering handmade boots for less money than the big name brands, we all got a little excited. But it's 2021 now, and it's time we reevaluated what matters to us. The real question that matters now is 'do Tecovas boots stack up against the big boys?'. I'm talking about Lucchese, Rios of Mercedes, Tony Lama, and Stallion. Boots that might cost a little more, but have been household names for years. And the answer to that question is no, I don't think Tecovas offers the same quality as these name brand cowboy boots. But don't just take my word for it, let's look a little closer at why I think that. And then, because I'd hate to leave you without a plan, lets look at how anyone can afford big name brands by shopping with Pinto Ranch (but more on that later)!
Tecovas Quality & Materials – Are They Up To Par?
For me, this is Tecovas' major drawback. The quality of the leather that is used is subpar. They make the outsole with a leather quality that doesn't stack up against names like Rios of Mercedes and Lucchese. Resoling a pair of Tecovas boots is something you'll have to get used to on a semi-regular basis. But in fairness to Tecovas, it's this poorer quality leather that allows them to offer handmade boots at such low prices, so they deserve the benefit of the doubt, right?
Wrong.
I hate to say it, but you'll end up forking out a hell of a lot more in resoling fees for a pair of Tecovas boots than you ever would for one of the name brands. You pay for the initial quality for sure, and that might sting your bank balance a little if you're buying at full retail price, but what's that saying again? 'When you buy cheap, you buy twice'. I'm not saying Tecovas is cheap, but it's certainly cheaper and in order for them to offer the boots at such low rates, something has to give. And one of those areas is the quality of the materials used, and therefore the amount of time you can realistically keep them in good condition.
The heel counter materials aren't leather either, which is another way of cutting corners to make your cowboy boots cheaper. The problem? It simply won't last as long as the name brands. They also dip the shank in a plastic that might crack after wearing the boots for a while, resulting in what I think we can all agree is a cowboy boot lover's worst nightmare: Squeaky boots.
Men's Name Brand Boots $100-$250 – CLICK HERE
Women's Name Brand Boots $100-$250 – CLICK HERE
Cowboy boots are USA in nature. Cut one of them open and I'm fairly sure you'll see red, white, and blue – and for good reason. We know how to make cowboy boots and we know how to make them well. Better, in fact, than anywhere else in the world! So I, like many other customers, was very disappointed to find out that whilst Tecovas design their boots in the USA, they actually make their boots in Leon, Mexico. I'm not saying this affects the quality, but it certainly makes me feel less impressed with Tecovas than I am with the other name brand cowboy boots.
The first boot in this video to be cut in half is a Tecovas boot. He compliments the calf lining inside, but that is where the compliment(s) stop. This Tecovas boot is basically a ticking time bomb where you might get 4-5 years of use (compared to some name brands that get 40 or more years). No heritage, no durability with these boots. No thanks in my opinion. Will, the founder of Chisos boots recommends Tecovas for "city use".  Yeah, you heard that right.

I will say, that the 2nd boot he cuts in half is a Lucchese boot, but it's basically their cheapest model. Has some good things, some bad things. Definitely not one of the higher end Lucchese boots that are absolutely unbeliveable.


Click image to view all the great western wear & premium cowboy boots from Pinto Ranch
Tecovas Fit – It's Up To Your Feet Lol
Next up is the fit, something I have personal experience with. The boots I've tried on from Tecovas simply don't work for me. The top of my foot felt loose in the boot, causing uncomfortable amounts of heel slip. I'm not trying to bad mouth Tecovas, but when I've invested in a pair of name brand boots, I've never had this problem.
I guess it comes down to what you pay for. You can't spend less money on a Tecovas boot and expect to get the quality of a Tony Lama. I think the real problem occurs when people think they're getting better quality cowboy boots than they are. So, my friends, if you're in the market for a pair of top-quality cowboy boots, then be prepared to pay a few extra dollars than Tecovas. And I say 'a few extra' for good reason, but I'm getting ahead of myself…
Tecovas' Major Appeal – (Great Marketing IMO)
It's no secret that Tecovas' major appeal is the price. You get a good quality cowboy boot for a good price, but you don't get an amazing quality cowboy boot. If amazing is what you're after, then you'll need to look to the big name brands I've mentioned throughout this post.
In my opinion, there's room in the market for a cowboy boot like Tecovas. You need to have good quality products for good quality prices. But if, like me, you love a name brand cowboy boot for their quality, I still don't think they can be beaten.
A cowboy boot expert explains in this Tecovas video – "Good for the office, but not for the farm – Boots won't hold up as well"

What If You Can't Afford The Name Brands? 
Now what if I told you there's a way to get your hands on a name brand cowboy boot, without paying the high retail price? What if I told you I could pass on deals and savings directly to you, so you can pick up that pair of Tony Lama's, Lucchese, or Rio of Mercedes (and a bunch of other big name brands in the cowboy boot world) you've always wanted, for the price of a Tecovas? You'd probably think I was lying, but I assure you, I'm not.
By heading over to Pinto Ranch, you can pick up a pair of name brand cowboy boots without the name brand prices. How? It's simple. As an affiliate website, Pinto Ranch gets special deals because it's essentially free advertising for big brands. They pass on their thanks in savings, and Pinto Ranch passes it on to you. Simple. There's also a boot clearance section too, so if the savings you see as standard aren't enough, I'm fairly certain the prices of the clearance boots will floor you! Head over there now to pick up the best big brands for much smaller prices!

Men's Name Brand Boots $100-$250 – CLICK HERE
Women's Name Brand Boots $100-$250 – CLICK HERE
What's So Great About The Big Name Brands?
Still not sold on the name brands just yet? That's OK, lets explore some reasons these brands are so great, so you understand why picking up a pair at Pinto Ranch is practically daylight robbery!
Quality of the materials used
Take Tony Lama, for example. They offer leather soles for almost every model and style of boot. These last much longer than rubber ones, but they also feel much nicer to wear too. You can tell the difference immediately, and it's something I personally would miss when wearing a pair of boots from mid range brands like Tecovas.
The quality of the leather overall is better. Leather is graded based on the quality, durability, and style, and universally these name brands outperform Tecovas boots. It doesn't matter what animal skin is used either, kangaroo, calf, alligator, snake – if it's leather, then these name brands pay the extra money for the best materials available because they know it means a lot to their customers.
Click image to view all the great western wear & premium cowboy boots from Pinto Ranch
The Style
Speaking of exotic skins, the name brands we've spoken about throughout this post all offer different styles that are truly unique to them. Any cowboy boot fan can tell their Lucchese from their Tony Lama, and their Rio of Mercedes from their Stallion, even if they are made of the same skin. Distinctive style is important to these big brands, because they started out when battling for position as the top seller of cowboy boots mattered most, so a distinctive style wasn't just a bit of fun, it was a survival tactic in a harsh business environment. The result? Amazing cowboy boot styles from all the big name brands, so now us customers are spoiled for choice!
Their History
Some of these brands are hundreds of years old too. They've seen it all, but they are still going strong. There might be some people reading this who think that buying name brand products is a sign of snobbery, but I couldn't disagree more. There's a reason big name brands become big names, and it's usually because they're the best at what they do. It isn't snobbery to go with an American company that has proved themselves time and time again over many years – it's common sense!
Their Durability
And finally, whilst we're talking about proving themselves, let's discuss the durability of a pair of name brand boots. These are the boots you buy in your 20s and still whip out to walk to the store in your 70s just because you can. You'll get to the point where these boots will fit you like a friend, and you won't ever need to say goodbye to them because they are built to last. When you take expert craftsmen and craftswomen and provide them with the best materials and strongest designs, you get boots that are going to be here for many years to come! Buying a name brand is an investment for the future too, so if you can get them cheaper from somewhere like Pinto Ranch, why wouldn't you? The price may be less, but the quality is still the same!
Why should you be wearing a pair of name brand boots like Lucchese, Rios of Mercedes, Tony Lama, Stallion, etc…?
The Best Brand Names Are known Throughout The World For Their Superior Quality That Someone Like Tecovas Just Can't Compete With
Some Of These Brands Have Been Around For Over 100 Years And For Good Reason
When You Buy A Pair, You Know What You Are Getting And They Will Last For Decades
Huge Selection Of Exotic Skins Like Ostrich, Crocodile, Elk, Caiman, Elephant, & Many Others Are Used By The Big Name Brands
Brands Like Lucchese, Rios of Mercedes, Tony Lama, Stallion, And Others Only Use The Fines Premium Exotic Skins
Unique, Stylish & A One Of A Kind Look Will Give You A "One Up" On Tecovas And Anyone Else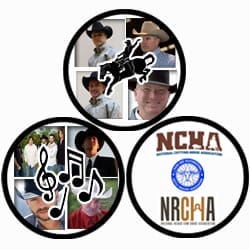 These Popular Brands Are Endorsed By Some Awesome People on the Pro Rodeo Circuit As Well As Some Unbelievable Country Music Singers, Movie Stars & Even Presidents
These Brands Are Associated With The PRCA, IPRA, NCHA, NRCHA & The TSCRA – Some Of The Finest Horse Rider Groups &Pro Rodeo Groups Out There
Quality And A Superior Cowboy Boot Is The Reason For This

These handcrafted western boot brands are made in America for men, women, and children. Made from the finest materials by the best boot craftsman in the business. There are plenty of styles, colors and types of leathers to choose from so you don't have to worry about limited selections. If you're a boot lover and want something better than Tecovas or some other lower quality boot, you need to be looking at places like Pinto Ranch!
Next Step After Finishing This Post
If by now you're not practically salivating at the thought of owning your own pair of name brand cowboy boots over a pair of Tecovas, I'm not sure what else I can tell you. Don't get me wrong, Tecovas boots are just fine, but they aren't the best quality in the world. Pinto Ranch can offer the best quality cowboy boots at really competitive prices, so if you're in the market for a new pair of boots, then you should definitely start there. There's boots for men, women, and children, all available in a range of amazing styles across a bunch of different price points that are perfect for any budget. Ready to grab some great deals? Head there now!