Cowboy boots are rooted in function and iconic style making them a staple article of clothing for many people's wardrobe both here and far.
To be truthful, Tecovas makes a decent boot. As good as Lucchese, Rio of Mercedes or some other big names? From my experience I would have to say no. Especially when you get to the higher priced pairs, but even when you grab a lower cost boot, you are getting more than just a name in my opinion.
The cowboy boot is an extremely powerful object which can evoke strong feelings in western culture. If you own a pair, you know that a pair is intimately linked to it's owner. A pair of cowboy boots represents a hero. A person with a strong work ethic. A person that is polite. Also, a person that could may have an "outlaw" type quality, but cool at the same time. All of these feelings and emotions can and are represented in a person's pair of favorite cowboy boots.
Below I would like to talk to you why I prefer my name brand Rios of Mercedes and Lucchese cowboy boots to a pair of Tecovas. I really don't want to bash another boot, but just to give you a little insight at why I prefer these name brands to this "new style" of mass marketed boot.
Name Brand vs. The Stereotype Of Name Brand
Name brand can be a good thing and of course it can be a bad thing. To be honest, there is a big difference between certain products when it comes to name brand vs. a generic type brand. These days I think you can see a lot of those differences in a pair of boots. I know it sounds a little "Boujee" or stuck up to flaunt a name brand, but a handmade pair of cowboy boots usually means so much to the person wearing them, they are legitimately proud to show them off. I have mentioned in previous articles that a pair of handmade cowboy boots are treated by their owners like a piece of art. These aren't a pair of Nikes that go out of style in 6 months. A name like Lucchese or Tony Lama can bring up a wide range of emotions that the boot wearer is not only proud of, but make him or her reflect on the culture they grew up around.
Click image to view all the great western wear & premium cowboy boots from Pinto Ranch
What I Don't Like About Tecovas
Shoddy Materials?
Tecovas uses heel counter materials that are not leather, so it may not last as long. Also, the shank is dipped in plastic and has the potential to crack and cause squeaking in the future. The leather outsole has been said to be of a lesser quality so you may need to get them resoled sooner. They still may not cause any issues in the future and chances are you may be fine if using for just casual wear. I've heard some models of Luchesse (key point is "heard") also cut corners in some manufacturing and the Mexican made ones are not nearly as good as the US made cowboy boots for the reasons I mentioned above as well.

Click Image: This is the place to buy the best boots – Hands down! Get The Best Prices
Not Made In The USA
Sorry, but not sorry. Yes Tecovas are designed in the U.S., but are made in Leon, Mexico. Sorry, I will pay a couple extra bucks for a pair of cowboy boots made in the USA.
The Fit
I have seen other peoples reviews about Tecovas boots. Some good, some bad and that is to be expected with any product. I did try a pair on and I wasn't very pleased with the fit up around the top of my foot which caused way too much heel slip. I went a size down and that didn't fix the problem. I guess they just weren't made for me.
What I Like About The Name Brands I've Mentioned
In my opinion name brand boots are more resilient and durable not to mention more comfortable. I'm not only talking about the high prices models of Lucchese and other, but the lower cost styles of those big name brands.
I think I have come to the conclusion that there are 3 types of cowboy boots out there. Cheapy cheap boots that I won't even mention any names, generic type boots which I would fit Tecovas, Cuero boots, and others into. And then high end boots such as the boots we talk about here at We Heart like Stallion, Rios Of Mercedes, Tony Lama, etc…
Here is a small selection of boots at a very comparable price to Tecova boots but one added benefit, they are name brand. You can find a larger selection here along with other brands such as Lucchese, Tony Lama, Stallion, and many others on sale. Click Here for Name Brand Boots Between $250 – $500!
Little things like fine intricate handcrafting, stitching and exotic materials used to make name-brand boots give them a signature style that you just can't get from a pair of Tecovas.
Name brands and Leather covered soles – A brand like Tony Lama offers leather soles for almost every model / style of their boots. These have a higher durability than rubber-covered ones. A leather upper is often bonded strongly with a leather sole since leather bonds to leather very well.
The Quality of leather used in Name Brand Boots – It's not even close! Leather quality is graded whether it is skin from an exotic animal like kangaroo, alligator, snake or whatever (even calf), the graded leather used by Lucchese, Rios of Mercedes or the other big name brands is far better than what is used by Tecovas. Tecovas will go out and find the cheapest leather out there so they can stick to their price point. No thank you!
Get these great name brands like Lucchese, Tony Lama, Rios of Mercedes & more here at Pinto Ranch!
Who is actually making your boot? Well at places like Lucchese and Rios of Mercedes, it's the same craftsman that have been there for years handcrafting boots stitch by stitch. These are the best cowboy boot craftsman in the entire world. Not much else that needs to be said about that.
I've always been a "Made in the USA" type of person, now more than ever. So I guess that is one strike against Tecovas boots. But hey, this is America and you get 3 strikes before you're out. Something like that anyway. They are a decent boot and if you're not really into boots like some people, then I guess they are okay. In reality, a lot of people look at cowboy boots as a work of art. From the style, to the hand craftsmanship, to the quality materials they use and last and not least, the name the boots represent. When it comes down to it, I'm more of a "quality over quantity" type person.
Why should you be wearing a pair of name brand boots like Lucchese, Rios of Mercedes, Tony Lama, Stallion, etc…?
The Best Brand Names Are known Throughout The World For Their Superior Quality That Someone Like Tecovas Just Can't Compete With
Some Of These Brands Have Been Around For Over 100 Years And For Good Reason
When You Buy A Pair, You Know What You Are Getting And They Will Last For Decades
Huge Selection Of Exotic Skins Like Ostrich, Crocodile, Elk, Caiman, Elephant, & Many Others Are Used By The Big Name Brands
Brands Like Lucchese, Rios of Mercedes, Tony Lama, Stallion, And Others Only Use The Fines Premium Exotic Skins
Unique, Stylish & A One Of A Kind Look Will Give You A "One Up" On Tecovas And Anyone Else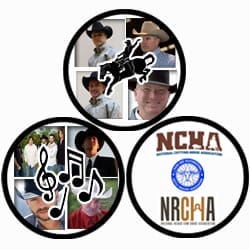 These Popular Brands Are Endorsed By Some Awesome People on the Pro Rodeo Circuit As Well As Some Unbelievable Country Music Singers, Movie Stars & Even Presidents
These Brands Are Associated With The PRCA, IPRA, NCHA, NRCHA & The TSCRA – Some Of The Finest Horse Rider Groups &Pro Rodeo Groups Out There
Quality And A Superior Cowboy Boot Is The Reason For This

These handcrafted western boot brands are made in America for men, women, and children. Made from the finest materials by the best boot craftsman in the business. There are plenty of styles, colors and types of leathers to choose from so you don't have to worry about limited selections. If you're a boot lover and want something better than Tecovas or some other lower quality boot, you need to be looking at places like Pinto Ranch!
It's Your Money, Do What You Want With It
As the title says, it's your money, do what yo want with it. A pair of Tecovas might be exactly what you are looking for. Wear them once in a blue moon out to a country bar or something and take some line dance lessons. They may last you 5 or 6 years that way. If you are wearing a boot more than once a week, I would suggest getting something a little better. Check out Pinto Ranch's selection of top names like Tony Lama, Rios Of Mercedes, Lucchese, etc… What every you are looking for, guy or girl, they will have the highest quality boot money can buy. They also have a great selection of western wear and accessories. Basically a one stop shop for your inner country!
I do want to emphasize that I don't think Tecovas makes a bad boot. It's a decent boot for certain types of people. But I will say there is no way they are in the league of the brands I've mentioned several times here today. Don't let their multi million dollar advertising budget fool you.